Mission Statement
Founded in 2007, South Windsor Walk and Wheel Ways (SWWWW) is a volunteer organization of people living and working in South Windsor. Our mission is to create and implement a comprehensive plan to provide safe non-motorized passages for the community by expanding and linking trails, neighborhoods, transportation, public premises and open spaces within our community and to other towns.
Meetings
Join us at our meetings: South Windsor Walk & Wheel Ways meets on the first Wednesday of each month. The monthly meetings are held at 7pm at the South Windsor Parks and Recreation Department - Wapping School (91 Ayers Road, South Windsor CT).
Contact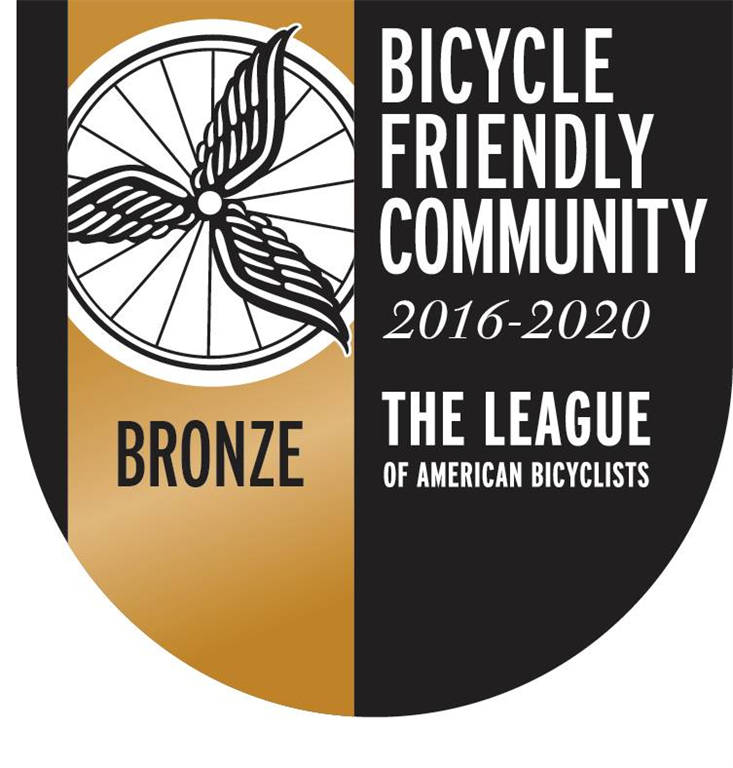 2016 Bronze Level Bicycle Friendly Community Award
2012 Bronze Level Bicycle Friendly Community Award
2011 Honorable Mention as a Bicycle Friendly Community by the League of American Bicyclists
May is National Bike Month!
Here are some suggestions for biking this month from the League of American Bicyclists and South Windsor Walk & Wheel Ways
In addition to being National Bike Month, May is Mental Health Month. The benefits of exercising for physical health have been promoted for decades, and it's increasingly recognized that physical activity benefits mental health, as well. Our well-being, physically and mentally, is in focus right now. We don't talk often enough about the mental health benefits of biking, including reducing stress and anxiety, and improving happiness, mental focus, and sleep. You don't have to put on Lycra or bike up a mountain to get these effects. Short and regular physical activity will go a long way to a cumulative effect on your health. This May, we're not only encouraging people to bike because it is fun, but also because it feels good and is good for you.