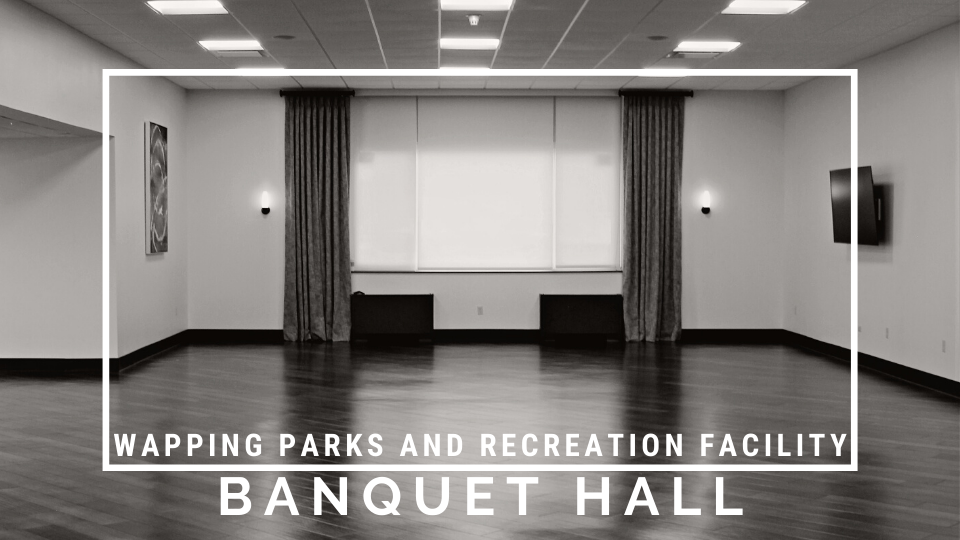 Rental Information
____________________________________________________________________________________________________
Hold your Event in our Banquet Facility!
As you enter the Parks and Recreation Banquet Hall you will feel at home with natural tones, abundant seating and our state of the art entertainment center. Our Banquet facility is both space and function, allowing electronics to be connected to not only one but FIVE televisions but, surround sound and wifi as well. Accommodating up to 75 guests, this facility is perfect for Birthdays, weddings, reunions and more.
Venue Highlights
WIFI
Surround sound
Five Large televisions
6ft round tables
Stackable ladder back chairs (up to 100 people)
6ft Serving tables
Cost
$100/Hour - Minimum of 2 Hours
Additional $100 Flat fee for Non-Residents
To reserve this facility, please fill out our Wapping Rental Application form located below and email to rec@southwindsor-ct.gov.