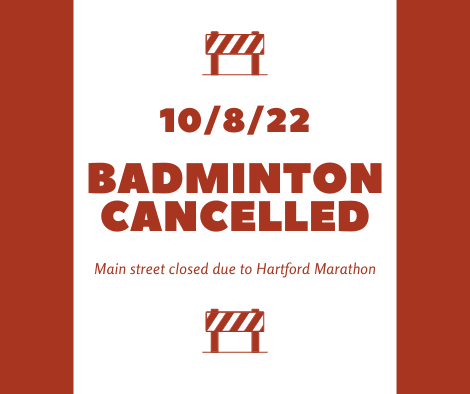 Badminton Summer 2022
Badminton is back in South Windsor! We are offering an adult Open Play option on Tuesday and Thursday nights from 8pm to 10 pm. The availability is limited as we can only host 15 athletes at a time. Be sure to register online!
We are holding these open play sessions at our Ellsworth facility for $30 a month, and we can't wait to see you there!
Badminton
Dates:
Tues and Thurs. June, July, August, and September from 8 pm to 10 pm
Fee: $30
We are offering Badminton for the Summer Season. For more information or to register click, REGISTER .