____________________________________________________________________________________________________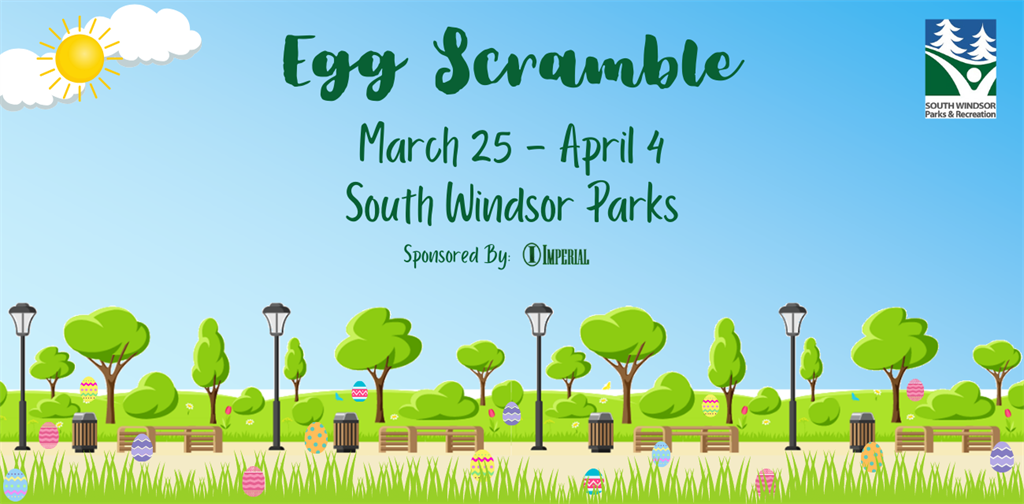 Egg Scramble!
Hey 06074! We're hiding lots and lots of eggs in some of our parks around town! Anytime between March 25, 2021 and April 4, 2021, search the parks listed below for these colorful plastic eggs. More eggs will be hidden periodically throughout the week! Scan the QR code inside with your smartphone camera to see if you've won a prize! One in four eggs will be a winner! Prizes are for both young and old and can be redeemed at the Wapping Parks and Recreation Facility at our walk-up window 8:00 AM - 4:30 PM through April 9.
Eggs are hidden throughout the following locations:
- The Trails at Nevers Road Park
- Wapping Parks & Recreation Facility Grounds
- Rye Street Park Grounds (Not Woods)
Please follow all social distancing and mask recommendations when searching for eggs.
Event generously sponsored by our long-time Egg Hunt partners, Imperial Oil and Plumbing!
SPONSORS