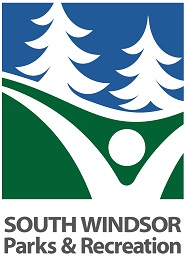 Bigger & Better Benefits for Businesses!!
The South Windsor Parks & Recreation Department would like to remind the local business community about our exciting and now enhanced recreational initiative designed just for them!
We value your business operation here in South Windsor. We also rely on the business community to support us through advertisements, sponsorships, in-kind services and donations. And, many of you have done so in our quest to sustain a non-tax subsidized, self-sustaining special revenue recreation fund operating budget that delivers over $3 million in annual programming! These partnerships allow us to provide recreational opportunities to foster active living and healthy lifestyles for our residents. For that we thank you and as such we are delighted to give something back. Enter the new improved bigger and better "Benefits for Businesses" program!
We are excited and proud to offer five fantastic ways to recognize your business, feature what you have to offer our community and to show our appreciation to you for choosing South Windsor to "set up shop".
1 Program Privileges
The original two-tiered "Benefits for Businesses" program entitles the owner of a South Windsor business, regardless of his or her home residency, to full resident privileges for all parks & recreation department sponsored programs and services. Additionally, the employees of local businesses, also regardless of home residency, are extended partial resident privileges limited to those non-capacity parks & recreation department sponsored programs and services (like seasonal pool passes to Veteran's Memorial Park and facility rentals at the Rotary Pavilions and Wapping Recreation Facility). A detailed explanation of this program is available on our web site.
2 "Afford-A-Board"
South Windsor Parks & Recreation Department's (SWPRD) new advertising opportunity for local businesses and civic organizations.
We have 14 lonely bulletin boards distributed throughout the halls of our new home at Wapping School that are prime opportunities for local businesses and civic organizations to promote their products, services or activities. These interior "billboards" are available on a monthly, quarterly, bi-annual or annual basis depending on your promotional needs! Boards range in size from 20 to 30 square feet. Please contact us at 860-648-6355 for rate chart and availability. SWPRD reserves the right to approve or deny any and all proposed advertisements in the best interest of the Town.
3 Free Advertisement
Here's another promotional opportunity for NEW businesses in town. If you recently opened up a business operation in town within the past twelve (12) months you are entitled to a FREE business card advertisement (a $225 value) in our next available issue of Parks & Rec Magazine! Parks & Rec Magazine is our popular bi-annual program catalog distributed to every single residential and business mail box and post office box in town – nearly 12,000 pieces! Our Fall/Winter issue is released in early August and our Spring/Summer version is distributed in early March.
4

Sponsorships
Our MISSION STATEMENT revised in 2011 when we merged with the Parks Division is simple, yet to the point:
"The South Windsor Parks & Recreation Department is committed to enhancing our community through quality recreation programs and parks that provide exceptional experiences"
As the primary provider of passive and active recreational opportunities in the Town of South Windsor, we have the challenge of meeting the needs of all 26,000 plus residents. We provide a wide variety of athletic instruction and leagues, educational classes, culturally enriching options, before and after school programs, special events, and referral services to young and old. We also maintain 14 individual public park properties on a total of 893 acres that feature 43 athletic fields, 3 playgrounds, 16 miles of trails at 20 different locations, 61 community garden plots, a skate park and a dog park ; 17 open space parcels ; and 17 public building grounds. The increased growth of the town has given way to increased participation across the board in all of our programs and at all our facilities. The area of greatest growth and public demand in need of supplemental financial support are our community-based special events like our summer concert series, Resolution Run, and Fishing Derby to name a few.
Sponsorship does not just mean dishing out dollars. Your business may wish to provide in-kind services to supplement an event or program of your choice such as catering, transportation, printing, or even a venue. Your business may wish to provide promotional give-a-ways and you may have just the right product for the participants in a specific program or event, like sports drinks, energy bars, water, apparel, prizes, etc. Or your business may wish to go the traditional route and provide financial support to help defray the cost of a program or event. Whatever your inclination, we can custom-fit a plan that works for both of us!
5 Volunteer Opportunities
Last, but not least, another way to involve your business in our community is through volunteerism. Although we are fortunate to have 22 full time staff and 200+ part time and/or seasonal employees throughout year we still rely on dozens of volunteers to deliver over 400 annual programs in an affordable fashion. These beneficial supplemental volunteer hours are available for things like park clean-up efforts (see page ___ for our "Pride in OUR Parks" program), distributing 30,000 plastic eggs at our annual egg hunt, serving as a tour guide for the annual Haunted Torch Walk, or parking cars at one of our many special events.
We hope you welcome this initiative as an added incentive to calling South Windsor your business home and elect to have your enterprise participate in the endless benefits that recreational activities provide.
For more information, please call Ray Favreau at 648-6355 and mention Benefits for Businesses.