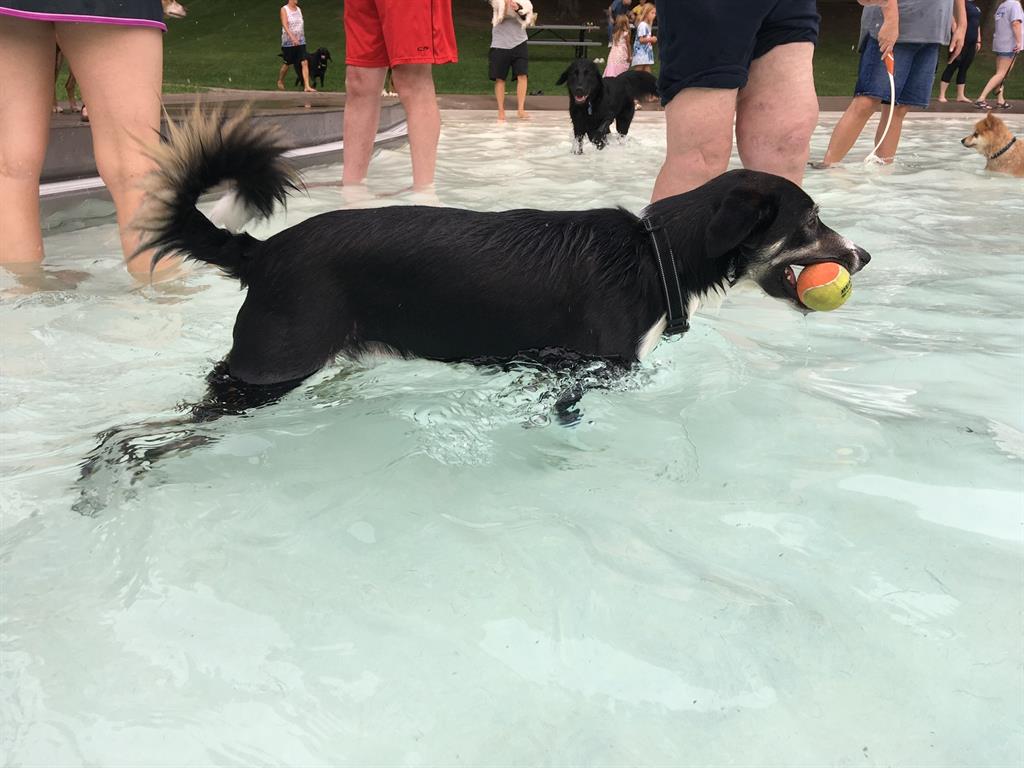 Bring your doggy down to VMP for a quick dip to send off summer in style!
Four-legged swimmers will enjoy some fun and leash-free swimming!
PLEASE NOTE: The different times depending on dog size!
Lil' Doggy Dip (45 lbs and under): 4:00 PM - 5:30 PM
Big Doggy Dip
(Over 45 lbs): 6:00 PM - 7:30 PM
Enter at VMP's BACK gate. Current dog registration required.
Donations accepted for the T.R.A.C.S. Animal Shelter!