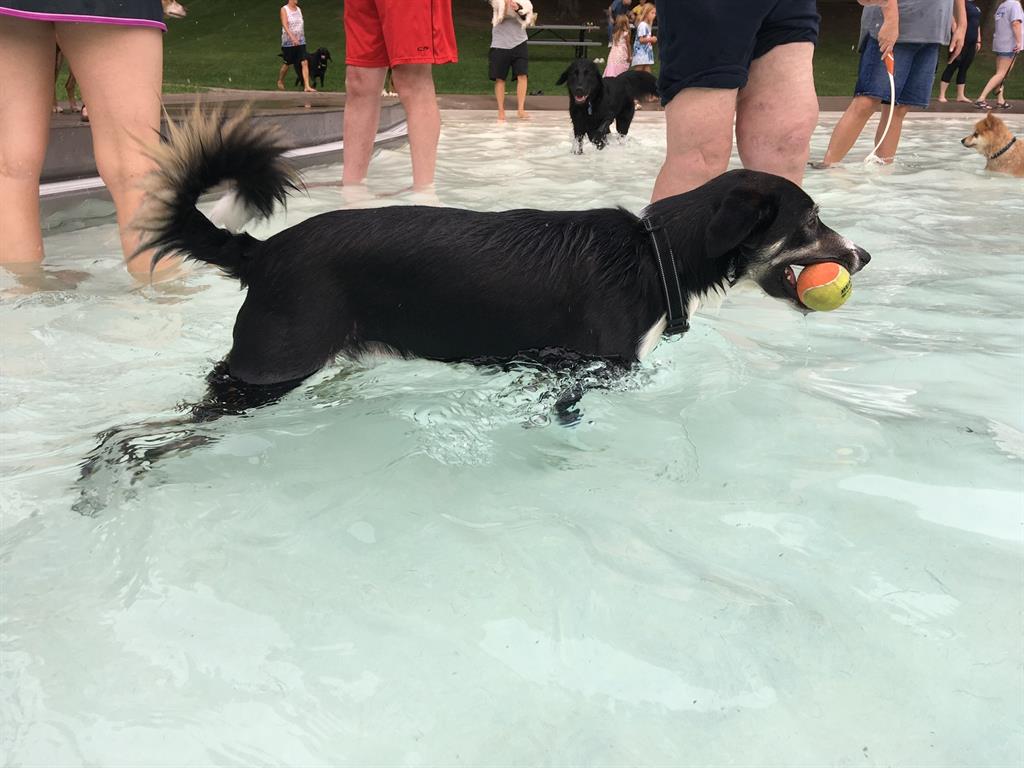 Tuesday, September 1, 2020
Veterans Memorial Park

575 Pleasant Valley Rd.
PLEASE NOTE: The different times depending on dog size!
Lil' Doggy Dip (45 lbs and under): 4:00 PM - 5:30 PM
Big Doggy Dip
(Over 45 lbs): 6:00 PM - 7:30 PM
Enter at VMP's BACK gate. Current dog registration required.
Register now! Space is limited

FREE! Bring your pooch for some fun and leash free swimming at the pool! Dogs of all sizes with a current registration are welcome! Pups must be 6 months or older. Registration tags or proof of registration is required. Please note the times for different sized dogs! For everyone's safety, pet owners are responsible for managing their dog's behavior. Aggressive pooches may be asked to leave. All participants attend at their own risk. Donations accepted for the T.R.A.C.S. Animal Shelter. Sorry, only four legged swimming allowed at this event!
Special considerations regarding COVID restrictions:
1. Masks must be worn by all participants over 2 years of age for the duration of the event
2. All families must be accompanied by a 4-legged friend
3. South Windsor residents only
4. Registration is required, space is limited
Donations accepted for the T.R.A.C.S. Animal Shelter!