____________________________________________________________________________________________________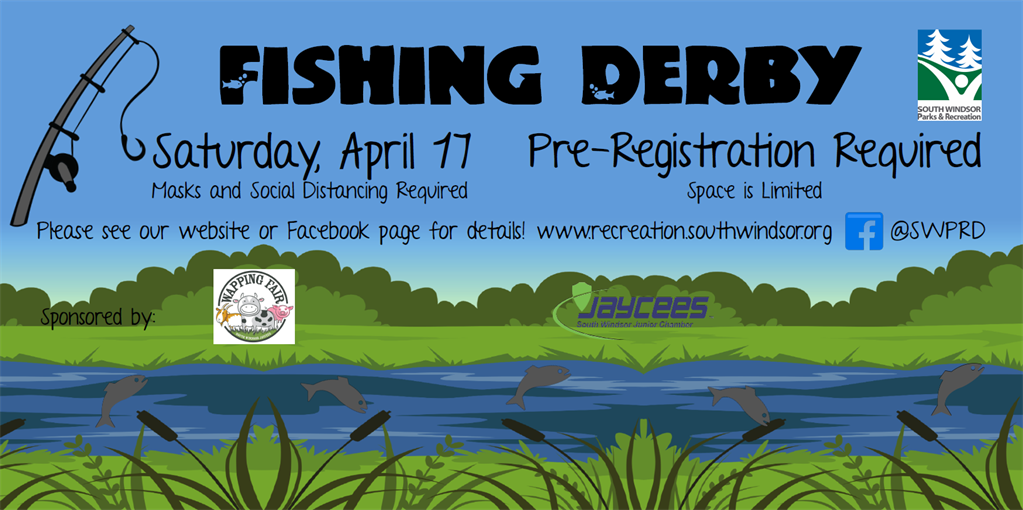 Information
April 17, 2021
PRE-REGISTRATION REQUIRED
Registration begins April 12 at 8:00am.
Enjoy Trout fishing at the well stocked pond in South Windsor's Park on Barber Hill Road.

This

FREE

event features great fishing and fun! Bring a youngster and introduce them to the sport! No fishing license required for those under 16 years old. Seniors 65 and older can obtain a free lifelong license at the Town Clerk's Office. Admission and parking is free. Bring your own equipment and bait!
Register for EITHER 8:00-10:00am or 11:00-1:00pm session.
Registration begins April 12 at 8:00am.
Space is limited. Please register each person attending the event. Upon arrival, check in at the South Windsor Parks and Recreation tent to obtain each registered participant's wristband. Families will be assigned a section to enjoy for their registered time period.
Location:
The Pond on Barber Hill Rd.
Time:
8:00-10:00am OR 11:00am-1:00pm